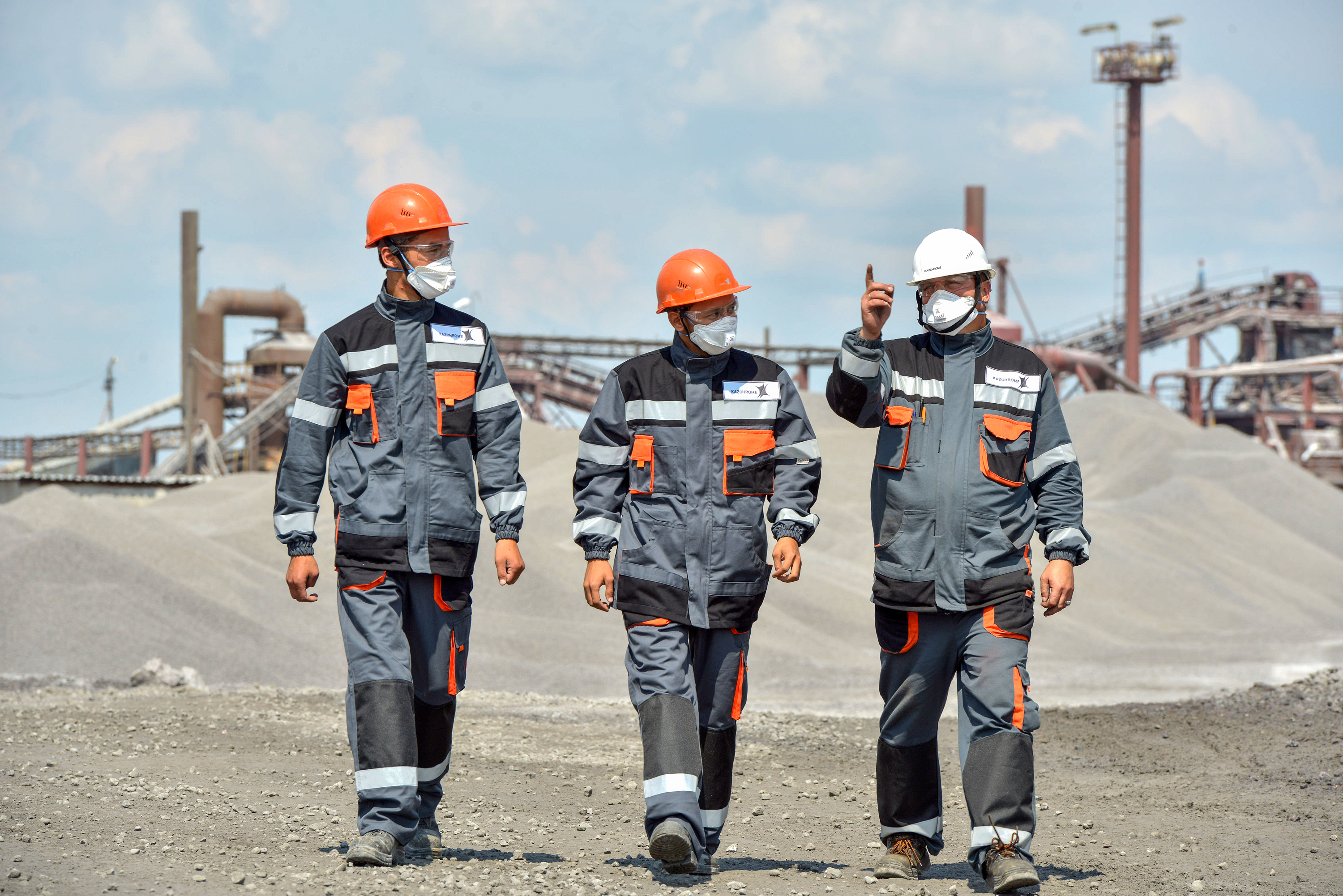 Kazchrome constantly monitors occupational health and safety indicators ("OHS"), follows a zero tolerance policy for unsafe working conditions, and invests in employee training. Beyond the production figures, maintaining a safe working environment is a key priority for the Company, and in 2017 Kazchrome ensured there were no work-related fatalities among its employees. All employees are subject to mandatory 40-hour OHS training, which focuses on the relevant aspects of OHS associated with their work, including emergency protocols. No third party representative can enter the operation site of Kazchrome without a safety awareness briefing. The Company continues to put a strong focus on OHS to ensure sustained improvement going forward.
In 2011, Kazchrome was one of the first companies in the country to start putting into practice employee warning notices in order to actively involve workers in the prevention of injuries and accidents.
Employee warning notices have been placed across all of Kazchrome's entities in Kazakhstan since 2016. An employee warning notice is a very simple but effective way of receiving feedback from employees, each of whom can highlight a violation of safety requirements, a dangerous action or condition at their workplace, and look out for potential risks. Employees are also encouraged to provide their suggestions for improvements. The employee warning notice is placed in a designated location within a workshop and reviewed daily by the managers of production facilities to ensure corrective measures are swiftly implemented. This process allows for employee ideas to be put into practice.
We are often at the heart of our communities. Everywhere we operate in Kazakhstan, we support the development of social infrastructure such as clinics and therapy centres, sports centres, swimming pools, and cultural and recreation areas. These facilities are available for our employees, their families and local communities including disadvantaged groups. To improve access, we provide discounts for our retired workers and for disadvantaged and large families.
Annually, Kazchrome allocates funding for additional medical services for each employee, which is above the statutory required level. Medical services are provided in the Eurasia Medical Center branches equipped with up-to-date diagnostics and therapeutic equipment.