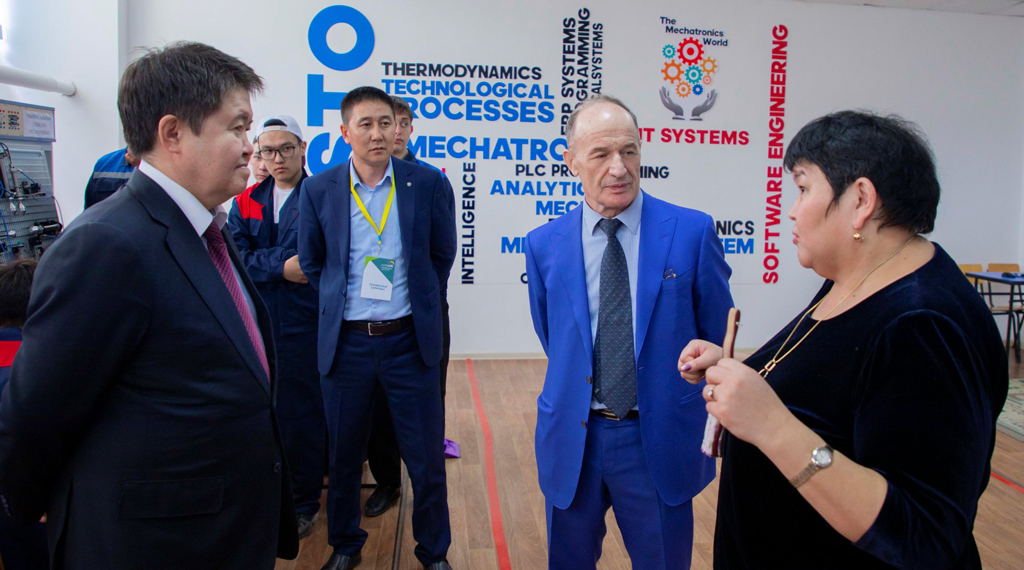 Kazchrome is committed to investing in the sustainable development of local communities in the regions where it operates in, through a dedicated CSR programme. The Company's community social investment (CSI) contributions amounted to over US$57 million in 2017, an increase of 80% from the previous year.
The key initiatives include road repairs, construction, refurbishment and modernisation of residential areas, school buildings and kindergartens, sponsorships of local education institutions (e.g. Ferrous Metallurgy College of Aksu, College of Mines in Khromtau) and regional orphanages, support of international and national level sporting events, and construction of sport facilities (e.g. indoor hockey field in Aksu).
For ten years, Aksu Ferroalloys Plant has been supporting the Ferrous Metallurgy College of Aksu, which provides learning opportunities to children from orphanages. The college has been successfully using the dual education system which typically implies that a trainee participating in the programme would spend 70-80% of his or her time at production sites. The investments that have amounted to almost US$ 1.5 million were used to update the workshop for gas welding and semi-automatic welding and purchase digitally controlled software, an interactive 3D Tekri Motion module, a Tekri Welding Simulator and electrical assembling tables. Additionally, the Aksu Ferroalloys Plant sponsors 25 scholarships to college students. Every year, students in the second and third years participate in paid internships at the plant. More than 2,000 people employed at the plant have graduated from the Aksu College. This is approximately one third of the plant's total headcount. All orphans who study at the college receive monthly allocations while housing costs and fees to participate in professional competitions are also provided.
Kazchrome also sponsors numerous social and cultural events in the Pavlodar and Aktobe regions. The Company provides vital input into digitalization of the Republic of Kazakhstan, a key programme for the Government of the Republic. This has major benefits for the digitalization and automation of the Company's own systems, including access to new technologies and talents.