The People's Controllers Help the Plant Workers to Identify Safety Violations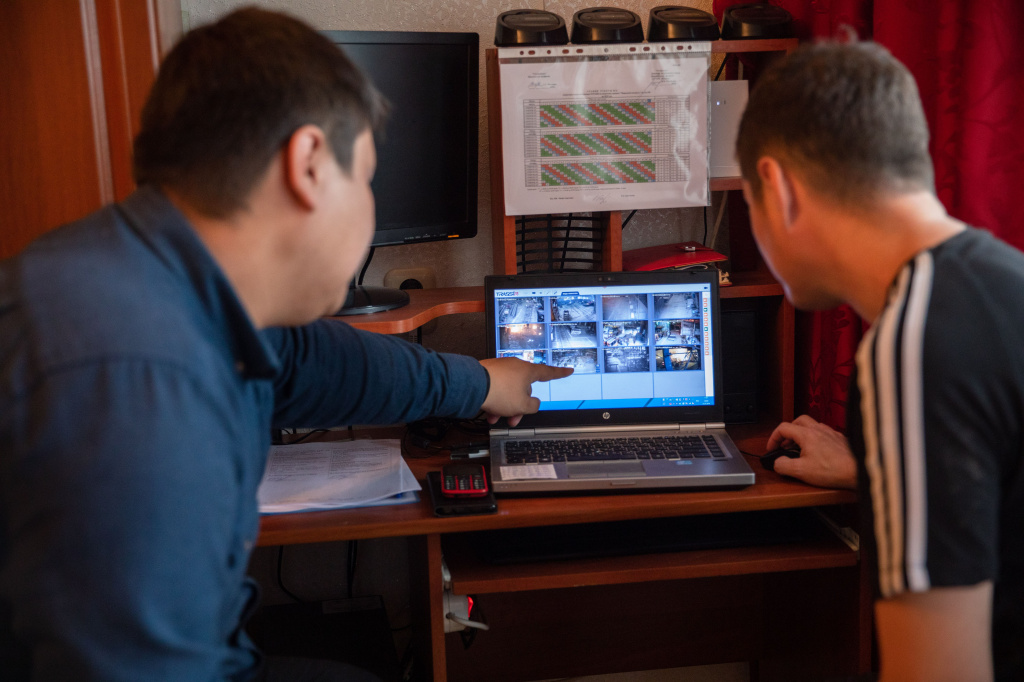 The people's controllers have identified almost 2 thousand safety violations at the Aktyubinsk Ferroalloys Plant from the beginning of the year. The 'People's Control' Social Project has been implemented at the company since 2019, this Project involves disabled people in the safety violations monitoring. They prevent injuries by identifying minor violations at the company while having a sustainable employment.
The 'People's Control' Project has been successful since 2019. 15 former employees of the company being disabled as a result of occupational decease or due to the general medical reasons became video surveillance operators. Now they are employees of the Aktyubinsk Ferroalloys Plant Occupational Health Safety Department.
The operators work in shifts - four hours each - from home in online mode. They have been provided with laptops, modems, telephones and Internet access at the expense of the plant. The plant's IT service provides technical support to remote users.
- I used to work as a crane operator at the plant slag-processing shop", says Gulnara Abitova. - But when I was diagnosed with a disease and given a disability status, I had to leave for health reasons. Thus when I was offered a job as an operator, I was so happy. I am very happy that there is such a project, and I appreciate that I am still a part of the plant team.
In May 2019, Alexander Mashkevich, Chairman of the Board of Directors of ERG, introduced the "People's Control" Project to President Kassym-Jomart Tokayev during his visit to the Aktyubinsk region. The Head of State then praised the metallurgists' initiative and instructed the country's government to work on replicating the ERG experience to other enterprises in Kazakhstan, as well as to strengthen road safety in the country. Currently, the Project is running at two Ferroalloys Plants in Aktobe and Aksu.