The Aksu Metallurgists Celebrate their Housewarming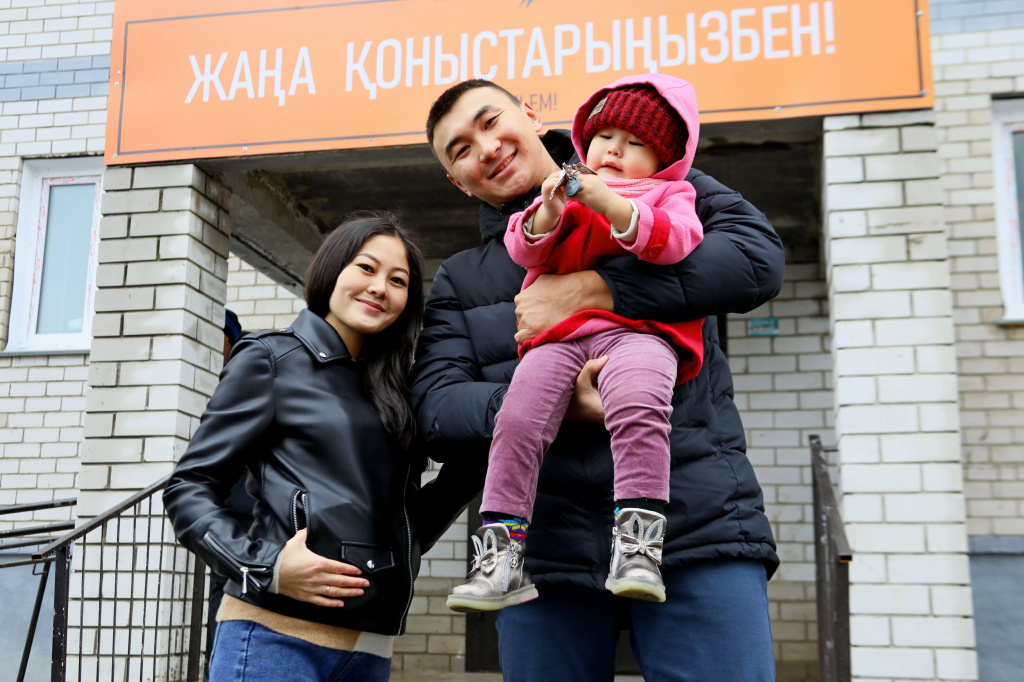 Another 45 workers of the Aksu Ferroalloys Plant received the keys to their new apartments. Representatives of the most wanted specialties, young workers and experienced specialists are among the lucky ones. Askar Tansikbaev, a mechanic-repairman of the Maintenance Shop, is one of them. Now he and his wife have their own three-room apartment.
- All need a down payment, but you know, it is not so easy to save up for a young family, - says Askar. - And the terms here are very reasonable, the down payment is not required, the interest rate is minimum - it's quite affordable.
The plant workers now have their own place to live thanks to a successful housing program that is being implemented at ERG. Apartments are sold under a unique lending program developed by Otbasy Bank JSC especially for the workers of the plant, requiring a down payment, with the right of subsequent redemption at a low interest rate in local currency for a period of up to 20 years.
Only fine finished two- and three-bedroom apartments are in the new five-story building located in the neighbourhood with a developed infrastructure.
– Home and a safe roof over our heads always give people confidence in tomorrow and this is our primary objective, - says the Aksu Ferroalloys Plant Director Valentin Chikhichin. – It is easier to work when your rear is protected. The large-scale housing program implemented at ERG perfectly demonstrates our commitment to one of our corporate values – responsibility and it is about our workers also. I am sure that in the new house the life of our plant workers will be full of comfort and peace.
This is the sixth house built by the company for the employees of the Aksu Ferroalloys Plant since the start of the housing program. More than 300 plant workers have received their own apartments during this period.