Kazchrome Allocated 156 Million Tenge for Construction of the Children's Playgrounds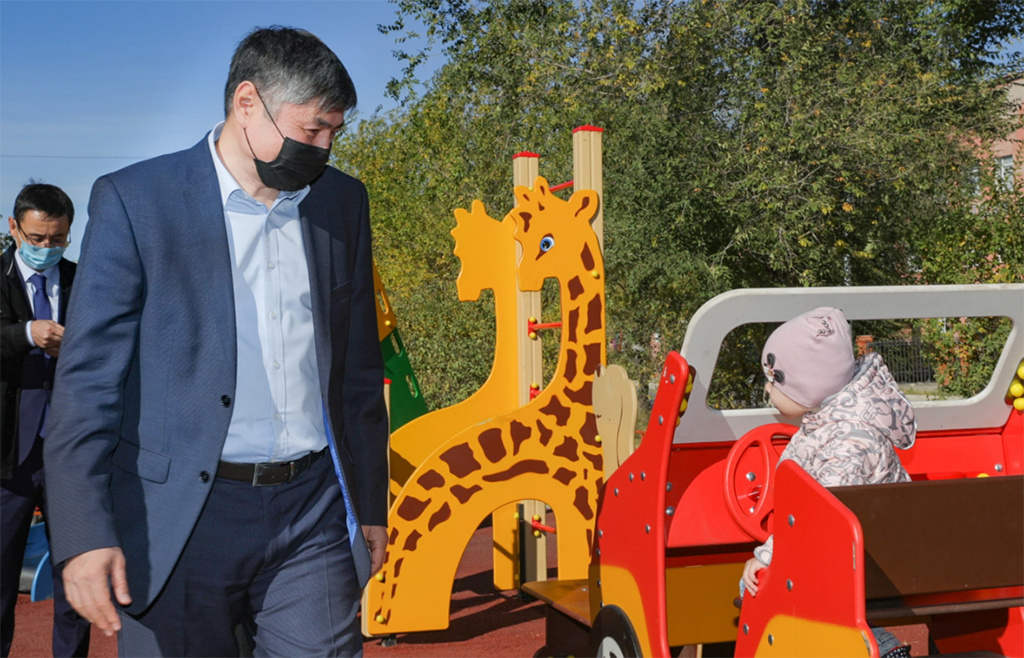 15 sports and play structures appeared in the Aktyubinsk region that had been installed under the Memorandum on Socially Significant Projects signed between Eurasian Resources Group (ERG) and Aktyubinsk Oblast Akimat.
All of them are designed for children of different ages. Safety of children was taken into account while designing, the foundation is covered with a special rubber base, and the equipment has been certified. Children's slides, merry-go-rounds, horizontal bars, swings - all of this is located on a fenced area with a convenient location.
- Aktobe and Khromtau are home towns for us. Our children and grandchildren grow up here. Therefore, the shareholders primarily took into account the wishes of employees and their families. So, in 2021, in our conventional memorandum signed between ERG and the Aktyubinsk Oblast Akimat. They are located in different districts of the cities and in the Don village. The playgrounds have been constructed simultaneously with another large-scale project - the reconstruction of houses in Zhilgorodok. Now, with the new playgrounds and facades, the area, which is historically inhabited by factory workers, has received a new look and new comfortable play structures," said Arman Yessenzhulov, JSC "TNC "Kazchrome" President.
There are not many entertainments for children in Zhilgorodok, so the playground will be very useful. A large playground is also installed not far from this one in the Alakay Theater Square. The same appeared in the Park of the First President and in other yards of residence houses and squares.
- I am a mother on a maternity leave. We have been living in Zhilgorodok for a long time, and to tell the truth, there have only been a fountain and an alley, where you could go biking as the children's entertainments here, - says Anastasia Khaskova, an employee of the Aktyubinsk Ferroalloys Plant. - Now a large spacious children's playground has been installed. There are a lot of interesting zones here that I haven't seen before. The children find it interesting here, and the main thing now is to keep it all, so that parents keep an eye on their children and that order is maintained. It would be a pity if such beauty is broken.
Kazchrome also installed a play structure on the Miners' Alley in Khromtau. It is divided into three playgrounds for the convenience of residents and is designed for different age groups. It includes a workout and play areas. Kazchrome allocated 15 million tenge for its construction. The same amount was allocated for the playground in the Don village of Khromtau Region. The facility has been funded by the company as part of the projects of the Regional Development Program.
Kazchrome allocated 145 million tenge for 15 grounds in Aktobe and Khromtau. However, it was decided that an additional amount of 11 million 400 thousand tenge as part of the project shall be allocated for the installation of more playgrounds in the city.