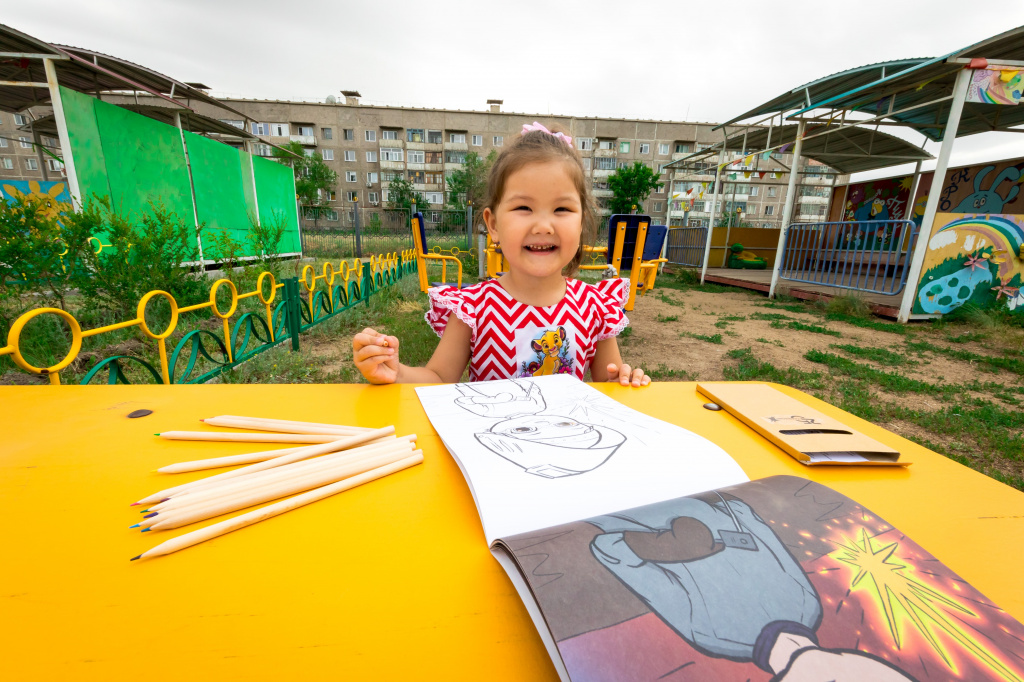 Kazchrome organized an online competition for the employees' children that involved over 250 kids on the Children's Day eve. The main feature of this event was a video clip where the leads were played by sons and daughters of Kazchrome employees.
Kazchromiki competition is a continuation of the anniversary project #Would like to be like my father, dedicated to the 25th anniversary of the company. At that time the Company issued the calendars with photos of employees' children looking like metallurgists, miners and other company specialists. The project is aimed at promoting occupations, developing the idea of succession of generations.
The competition participants sent and shared their videos and pictures and the Cosplay nomination was considered to be the most popular. They cosplayed Joker, Hulk, Maleficent, the Boss Baby, Avatar, cartoon Masha, princesses and even Pennywise fearsome clown, and also young heroes' characters Aliya Moldagulova and Manshuk Mametova were notable for excellent and cool hystoric cosplays. The participants were notable for their bright pictures showing occupations of their parents. Beautiful vocal and cool family challenges where children sang together with their parents, went in for sports, fixed cars and even a socket were received from all company branches. Over 250 persons in total took part in this competition.
A surprise was prepared for everyone - a unique coloring book, where children can read about the main ocupations of the company and at the same time paint them in their favorite colors.
Winners of all age categories will receive diplomas and certificates for the Marwin children's goods and books store. In view of the current restrictions related to the pandemic, there will be no ceremony to award the gifts to the winners. And prizes for winners and participants will be given to their parents.
The icing on the cake and the real specific feature of the event was the video. The touching and funny video dedicated to the 25th anniversary of Kazchrome and the Children's Day, that collected thousands of views on the accounts of the branches just within few hours. The sincerity of the video was over-the-top.
The videos under the "I would like to be like my father" project were taken in four cities of the Republic of Kazakhstan, the main leads were played by 25 kids of the company employees. They answered the questions without any preparation and learnt phrases, absolutely sincerely and directly, as only children are able to do. Now we know for sure that the miner can be not only the one who extracts ore, but also the one who plays chess, and that the model occupation can be taken only by a person only for being beautiful. It goes without saying that the kids discussed the Kazchrome issues - they told us what they think their parents do at work and shared what they want to be when they grow up.