Aksu metallurgists planted wayside trees in the park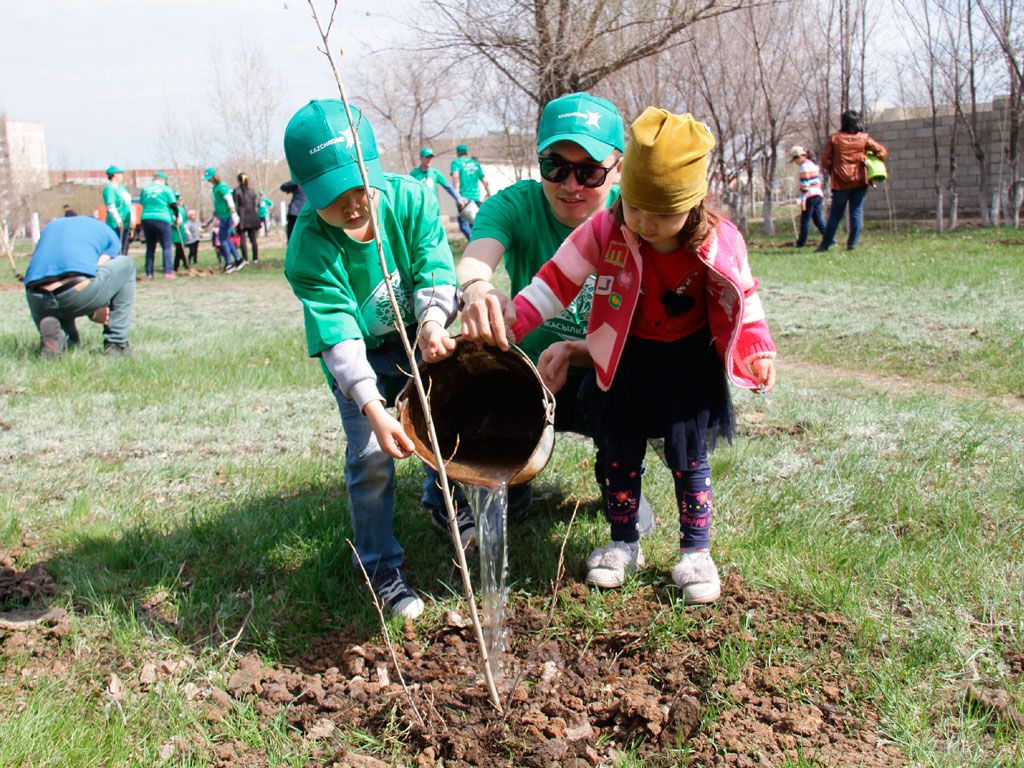 Employees of TNC Kazchrome JSC Aksu FP planted 100 Lombardy poplars in the municipal park.
Renewal of vegetation is the one of the environmental program points of Aksu ferroalloy plant. The collaborative project of Eurasian Group called "Plant a tree" is moved beyond the territory of the entity. And now, tree-planting in town garden squares and parks is a good tradition for metallurgists.
-This drive, very likely is the one of favourite ones for the entity employees, — says director of the entity Sergey Prokopyev. — Social responsibility affairs have always been, and remain one of the top-priority affairs for us. Regular tree-planting became distinctive contribution to the development of "green economy".
In the five last years alone, Aksu metallurgists put in more than five hundred birches in the town territory. They also arrange green spaces of their own social facilities and sanitary protection zones around the entity. The children of our employees are also involved and plant workers are gathered in the park together with their families.
— I couldn't take a part in this action for a long time, but now, as my grandson grew older, we decided not to miss such opportunity , - says economist of the plant Natalya Tashmurzina, who took part in the action together with her daughter, son-in-law and grandson. — It is great to plant a tree in your native town and make a contribution. We love nature, our town and want us and our children to have a possibility to breathe a clean air. We want our region to become more and more beautiful.
— It is a very good activity which not only leaves a mark, but also draws all of us together. — says electro-gas welder Dulat Ospanov.
Not big, but clean and well-groomed Aksu is rightfully considered as one of the best mono-cities of Kazakhstan. And this is partly owing to town dwellers, which single-handedly make a contribution to urban beautification, wishing to make their small town into leafy oasis. Comprehensive environmental program of Aksu ferroalloy plant successfully helps to make it real. Entity workers not only plant the trees but also promise to keep trees in bearing.