Toys for the Kindergarten in Khromtau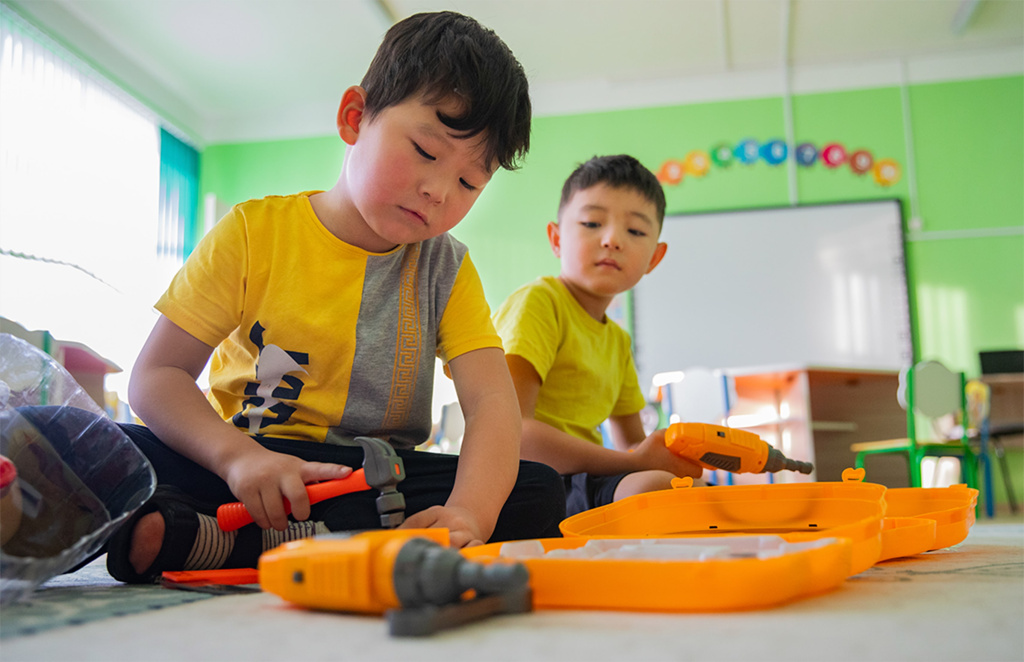 3.8 million tenge were spent to purchase toys for the kindergarten, which was earlier built under the Memorandum between the Eurasian Group and the Akimat of Aktobe Oblast.
Didactic games for intellectual development, sensory games for improving fine motor skills, as well as toys for creative activities and sports equipment were purchased for the kindergarten. It is worth noting that Kazchrome's principally was guided by the safety requirements, all toys are made by the well-known Russian factories and have certificates, i.e. are perfect for babies.
The kindergarten has a specially equipped gymnasium, so the sports equipment will be useful for physical activity of the kids. Puzzles and mosaics will help children to focus and stimulate their imagination, and a lot of dolls and stuffed animals will cheer them up.
– While equipping the kindergarten, we certainly planned to equip it not only with furniture or interactive panels, but also with the things that are essential for any childhood," said Azamat Bektybaev, Director of DGOK. - Children cannot live without toys, and in selecting them, we tried to make sure they both look beautiful and useful. The Country President Kassym-Jomart Tokayev declared this year the Year of the Child, and we are very pleased to bring joy to the kids.
– Toys are of high quality and safe," says Aimgul Taipetova, acting head of the kindergarten, "They help to develop the child's abilities, imagination, and creativity. It is important that the gifts from the company can provide all these needs, and for all age groups.
Zhuldyz-Ai' pre-school institution for 320 kids was opened earlier in Khromtau at the expense of Kazchrome company under the Memorandum on Social Responsibility signed by Eurasian Group (ERG) and Akimat of Aktobe Oblast. The kindergarten is attended by children from 1.5 to 5 years old, some of them are children of the employees of Donskoy GOK. This kindergarten became the first preschool institution of the city equipped with the modern interactive equipment.