New Medical Equipment for the Emergency Hospital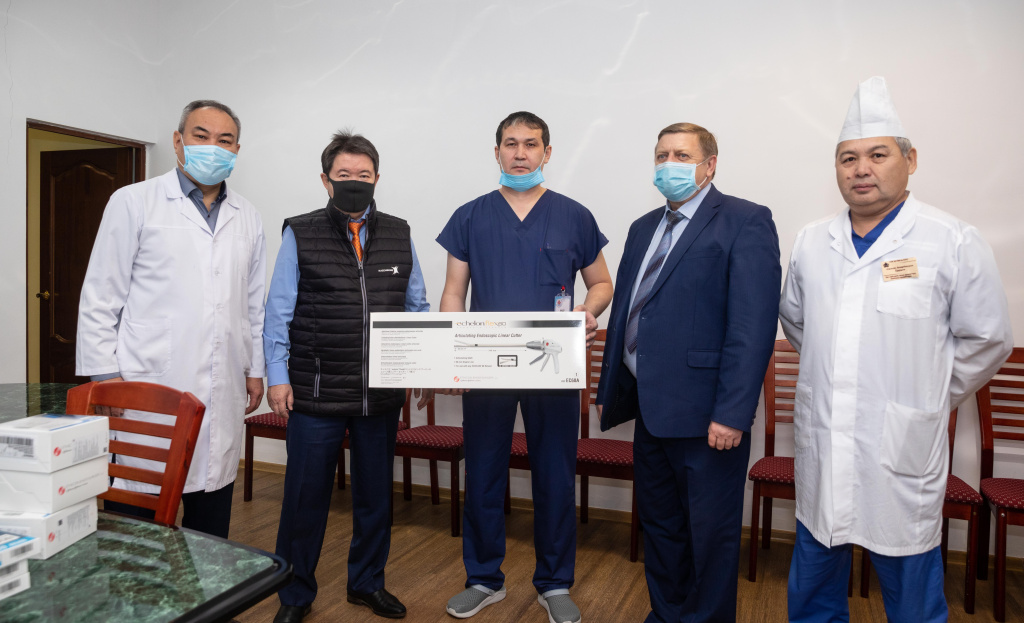 Kazchrome allocated 2.9 million tenge to purchase medical devices for the Surgery Department of the Aktobe Emergency Hospital.
The medical equipment was purchased for the surgeons of the Aktobe Emergency Hospital. The modern devices made in the USA, the ECHELON Flex endoscopic articulating machine and a surgical stapling machine with spare cartridges, are designed for stapling tissues while working with the complicated injuries in hard-to-reach areas. This is a kind of stapler for the human body. According to the medics, this equipment is extremely needed for serious emergencies, especially when it comes to injuries of internal organs.
- We could not ignore the doctors' request to buy this equipment, - Arman Yessenzhulov, the President of Kazchrome, said at the meeting with the management of the Emergency Hospital, - many times the qualified personnel of this hospital provided the first aid to our staff and we want to say thank you for that. I hope these modern devices will help to facilitate the valuable work of the surgeons.
The devices are characterized by their convenience in use and by a more reliable and less traumatic way of working with tissues, compared to the manual way. Kazchrome representatives also expressed the wish at the meeting that the need to use such equipment would arise as rarely as possible, and that shifts at the surgery department would be more quiet and free of emergencies.